Starfield is set to receive an update adding Nvidia DLSS 3 Frame Generation and Super Resolution. Bethesda also promised those without an Nvidia GeForce RTX 4000-series card will benefit from frame generation tech in the future with the addition of AMD FSR 3.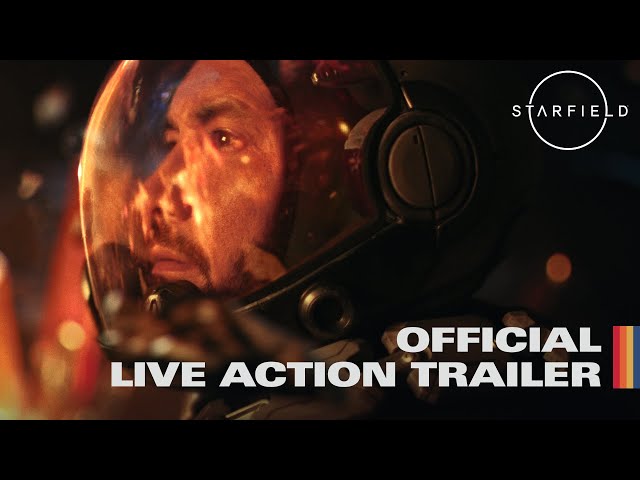 Nvidia DLSS 3 Frame Generation technology uses AI to generate frames in between 'real' frames. It's only useable on Nvidia GeForce RTX 4000-series cards, but often has a remarkable effect on frame rate.
Bethesda's decision to ship Starfield without any form of DLSS implementation, including Super Resolution, therefore raised a few eyebrows. The studio instead chose to launch Starfield as an AMD exclusive, using just AMD FSR to help players boost fps. After an outcry from those who justifiably prefer team green's proprietary upscaling technology over FSR, Starfield DLSS support was added by a modder.
Now, Bethesda says on Twitter that it's been working on an update featuring "Nvidia DLSS support with frame generation, display and HDR controls for supported systems, and other optimizations and improvements." In another tweet, it added Starfield will also get "AMD FSR 3 support in a future update."
So, now you won't need to resort to installing mods to enjoy Nvidia's class-leading upscaling technology. But it still raises questions as to why this wasn't implemented from the word go.
Starfield is notoriously hardware-intensive, so you'll need one of the best graphics cards to hit consistent fps with high settings and resolution. The AMD Radeon RX 7800XT is our favorite card under $500, making it a decent choice for Bethesda's space-explorer, though of course you won't be able to take advantage of the DLSS 3 addition with that card.
Will you be downloading Starfield's new update to make the most of Nvidia's upscaling tech? Let us know your thoughts on the Custom PC Facebook page, via Twitter, or join our Custom PC and Gaming Setup Facebook group and tap into the knowledge of our 420,000+ members.