Bethesda has announced that support for Starfield DLSS will be coming soon, enabling owners of Nvidia GeForce graphics cards to boost their frame rate in the space RPG. The announcement follows the release of Starfield patch 1.7.29 has arrived, and Bethesda also promises that a swathe of other improvements will be coming soon, including an in-game FOV slider for those of us who love wide-angle views of our games.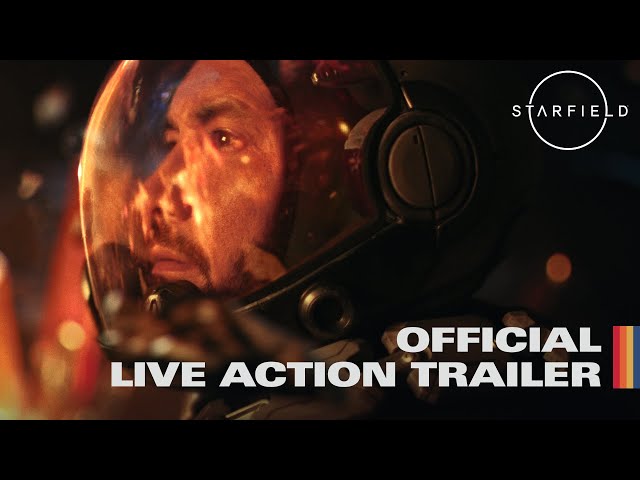 Nvidia Deep Learning Super Sampling (DLSS) is the tech from team green that helps your system maintain a solid frame rate using AI. DLSS 2 is a resolution upscaler similar to AMD FSR, which is already implemented in Starfield, but it looks better, and is processed on Nvidia's Tensor cores rather than GPU shaders like FSR.
It runs on all GeForce RTX GPUs from the 2000-series onwards. Meanwhile, DLSS 3, limited to GeForce RTX 4000-series graphics cards, uses Frame Generation technology to render entire frames with AI, providing a substantial boost to fps in many instances. It's not yet known whether Starfield will support DLSS 3.
Future Starfield updates
Other major changes Bethesda will be adding in future updates are:
Brightness and contrast controls
HDR calibration menu
FOV slider
32:9 ultrawide monitor support
Eat button for food!
The Maryland-based publisher also committed to improved driver support, alongside stability and performance improvements developed alongside Nvidia, AMD, and Intel.
Starfield 1.7.29 patch notes
The full Starfield patch notes for update 1.7.29 includes the following changes:
Performance and Stability
Xbox Series X|S Improved stability related to installations.
Various stability and performance improvements to reduce crashes and improve framerate.
Quests
All That Money Can Buy: Fixed an issue where player activity could result in a quest blocker.
Into the Unknown: Fixed an issue that could prevent the quest from appearing after the game is completed.
Shadows in Neon: Fixed an issue where player activity could result in a quest blocker.
Even the best graphics card can struggle with frame rate in Bethesda's rig-straining sci-fi RPG, so make sure to check out our guide to the best graphics card if you need to upgrade. Still looking for more? The new Starfield Database offers you daily news, searchable databanks, and even interactive tools.
Let us know your thoughts on the Custom PC Facebook page, via Twitter, or join our Custom PC and Gaming Setup Facebook group and tap into the knowledge of our 420,000+ members.