A new Intel GPU driver download has just been released for the company's Arc GPUs, such as the Intel Arc A770, adding Game On Driver support for Madden NFL 24 and Wayfinder. Intel GPU driver 31.0.101.4644 also comes with a few bug fixes for both games and productivity software.
Madden NFL 24 is due to be released on August 18, 2023, and you can see if your PC will run it by checking the Madden NFL24 system requirements. You can see what to expect in the trailer below. Meanwhile, Wayfinder is due to unlock for Early Access on August 17, 2023.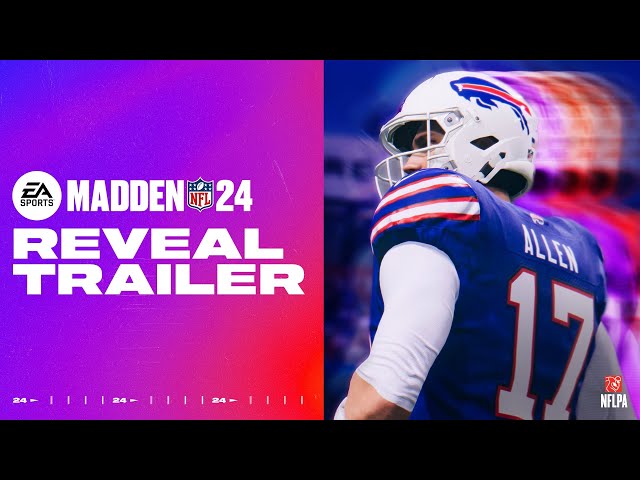 The latest Intel GPU driver supports all of Intel's Arc A-series products, including graphics cards made by third parties such as Acer. In addition, it also supports the integrated Intel UHD GPUs found in some of Intel's 13th gen Raptor Lake CPUs, such as the Core i5-13600K, and the integrated Iris Xe GPUs found in 12th gen Alder Lake CPUs, such as the Core i7-12700K. The Iris Xe GPUs found in 11th gen Rocket Lake and Tiger Lake CPUs are support as well, as are Intel Iris Xe discrete graphics cards.
Download Intel Arc Graphics driver 31.0.101.4644 for Windows 10 and 11 here.
The full list of Intel GPU driver 31.0.101.4644 highlights, fixes, and known issues is below:
Intel GPU driver fixed issues
Intel Arc graphics products
Uncharted: Legacy of Thieves Collection (DX12) may experience an application crash while launching the game.
System may hang while waking up from sleep. May need to power-cycle the system for recovery.
Blender 3.6 may experience an application crash during render operations when Hardware ray tracing is enabled.
Intel GPU driver known issues
Intel Arc graphics products
Shadow of The Tomb Raider (DX11) may experience an application crash after loading to game menu.
Uncharted: Legacy of Thieves Collectio (DX12) may exhibit texture corruption on characters.
Topaz Video AI may experience errors when using some models for video enhancement.
Adobe After Effects may experience an application crash during render operations.
Intel Iris Xe Max graphics products
Driver installation may not complete successfully on certain notebook systems with both Intel Iris Xe and Iris Xe Max devices. A system reboot and re-installation of the graphics driver may be required for successful installation.
Intel GPU driver package contents
Intel Graphics Driver
Intel Media SDK Runtime (21.0.1.35)
Intel oneVPL GPU Runtime (21.0.2.9)
Intel Graphics Compute Runtime for OpenCL Driver
Vulkan 3 Runtime Installer
Intel Graphics Driver Installer (1.0.820)
oneAPI Level Zero Loader and Validation Layer
Intel Graphics Compute Runtime for OneAPI Level Zero specification
Intel Arc Control installer (1.71.5235.2)
Intel Driver Support Assistant
Intel Arc Control fixed issues
Virtual Camera may intermittently fail to engage on the Camera page.
Release Notes in Intel Arc Control driver page may show unformatted HTML data.
"Sort by" dropdown in the Games Page may be missing after using "Reset application to default."
Toggling the Virtual Camera enablement may show as disabled during onscreen capture in the Capture page.
On-screen Capture and Highlights capture may turn off while using multiple displays when moving Intel Arc Control window across displays.
Clean Installation option may not be available in Arc Driver page while updating to WHQL driver.
Preview toggle may incorrectly enable when the camera is used by the Windows camera application.
With Intel Arc Control installed, systems may experience slightly higher than expected power consumption during system sleep or hibernate modes.
Background Blur effects with Virtual Camera may not change when setting blur strength from 50 percent to 100 percent.
On-screen camera may not come up when capturing games in full-screen mode.
Last captured image may persist in On-screen camera preview after disconnecting camera.
Intel Arc Control known issues
Using Arc Control Studio capture with certain games may incorrectly generate multiple video files.
The "Connector" type in the Display page may incorrectly show DP* when using an HDMI display connection.
May observe "stream has already ended" pop-up after the power events with Capture/Highlights/Broadcast toggle on.
Performance Graphs may scale incorrectly after waking up from sleep.
While none of Intel's Arc GPUs have made it onto our guide to the best graphics card, we were impressed by the performance of the Acer BiFrost Intel Arc A770 16GB graphics card when we recently reviewed it. There are compatibility problems, but Intel can clearly make GPU hardware now, and the 16GB of memory made the Intel Arc A770 massively quicker than the GeForce RTX 4060 Ti 8GB in Doom Eternal with ray tracing enabled.
Are you rocking one of Intel's GPUs? Tell us how you've been getting on via the Custom PC Facebook page, via Twitter, or join our Custom PC and Gaming Setup Facebook group and tap into the knowledge of our 400,000+ members.