The AMD Ryzen 7 7800X3D has been officially unveiled as the latest AMD CPU to use the company's 3D V-Cache technology, bringing with it top-tier gaming performance.
With a 5GHz clock speed and housing eight cores (that can process 16 threads thanks to simultaneous multithreading) split on a single core complex die (CCD), the new chip is the cheapest of the new AMD 7000-series X3D chips. It follows the launch of the 7950X3D and 7900X3D in February 2023.
X3D is AMD's name for its CPUs that stack an entirely separate L3 cache die on top of one of the processor's CCDs. This extra cache allows for more data to be held close to the cores ready for them to access, instead of having to access much slower main memory. The cache isn't useful for all applications but has been proven with the 5800X3D and 7950X3D to be fantastic for gaming performance, making for a better frame rate at all resolutions.
A notable difference between the 7800X3D and the 7900X3D and 7950X3D is that the former uses just one CCD rather than two CCDs. That means all the cores on its one CCD get the benefit of the 3D V-Cache stacked on top. However, the 79x0X3D chips use two CCDs, only one of which has the 3D V-Cache, which causes complications in managing which core to use for which process. As a result, the 7800X3D actually beats its pricier siblings in many tests.
The 7800X3D price at launch is $449, putting it 50% higher than the current 5800X3D price of $300. However, the 5000-series chip has seen significant price drops since its launch and in fact it had the same launch price as the 7800X3D, back in April 2022. The 7800X3D release date for sale is tomorrow, 6 April 2023.
Like with other AMD 7000 series chips, the 7800 X3D uses the new AM5 socket – as used in X670E motherboards – so will require any buyers with older AM4 systems to upgrade to DDR5 memory. Although DDR5 memory has dropped in price in recent months, it still makes upgrading to an AMD 7000 series CPU potentially more expensive than opting for an Intel 13th-gen system, as many Z790 motherboards still support DDR4.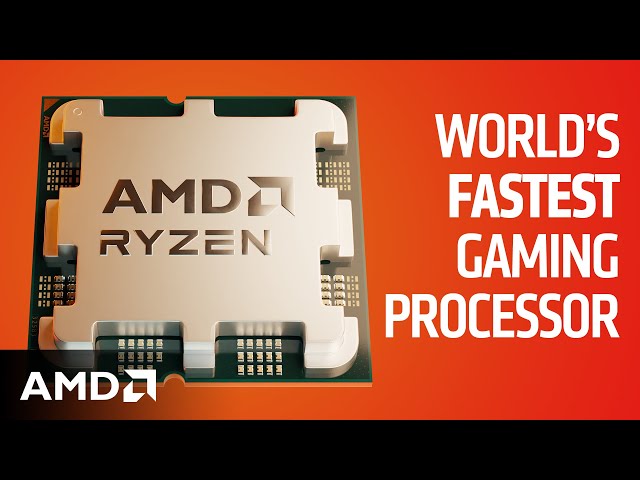 The AMD Ryzen 7 7800X3D specs list is:
| | |
| --- | --- |
| | |
| Model name | AMD Ryzen 7 7800X3D |
| Cores / threads | 8 / 16 |
| TDP | 120W |
| L3 Cache | 96MB |
| Base clock | 4.2GHz |
| Boost clock | 5GHz |
| Launch MSRP | $449 |
| Release date | 6 April 2023 |
We're putting the finishing touches to our AMD Ryzen 7 7800X3D review with it set to go live in the coming hours, so watch this space.
Reviews elsewhere indicate the chip lives up to the promise of its excellent Zen 3 architecture and 3D V-cache when it comes to gaming performance but its relatively modest core count and 5GHz clock speed aren't so amazing compared to other AMD 7000-series chips or rival Intel Core processors, such as the Intel Core i7-13700K.
Are you looking to upgrade your CPU soon, and if so does an AMD 7800X3D seem like the chip for you? If you're not sure, check out our best CPUs for gaming guide below or pop onto our Custom PC and Gaming Setup Facebook group to ask for advice.