Not even your PSU is apparently safe from the melting problems afflicting 12VHPWR cables, which have rocked the world of Nvidia Ada GPUs such as the GeForce RTX 4090. A PC builder has recently posted photos online of a 1,000W be quiet! Dark Power 13 PSU with a melted 16-pin 12VHPWR socket on the PSU side.
This is the first time we've seen evidence of cable melting on the PSU socket, but there have been several reports of 12VHPWR sockets melting on the GPU side when using Nvidia RTX 4000-series GPUs featuring the connector.
'Started noticing a smell coming from my PSU,' stated user Shiftyeyes67k on Reddit, adding that it 'smelled like burned plastic.' When investigating, the user discovered that 'the 12VHPWR cable was burned from the PSU side.'
Meanwhile, the manufacturer of the PSU, be quiet!, told us that 'this is a unique case and we already have reached out to the customer to learn more on this issue. As our brand is known for highest quality standards, we treat this seriously and have initiated an investigation.'
The 12VHPWR power connector was introduced as a part of the ATX 3 PSU spec, which recommends its inclusion on all ATX 3 PSUs above a rating of 450W. Tech YouTube channel Gamers Nexus managed to reproduce the effect in its lab last year (see the video below), where the cable was producing smoke.
The site also analyzed the cables, and put the problem down to a number of factors, including manufacturing debris inside the cable connectors, as well as improper installation.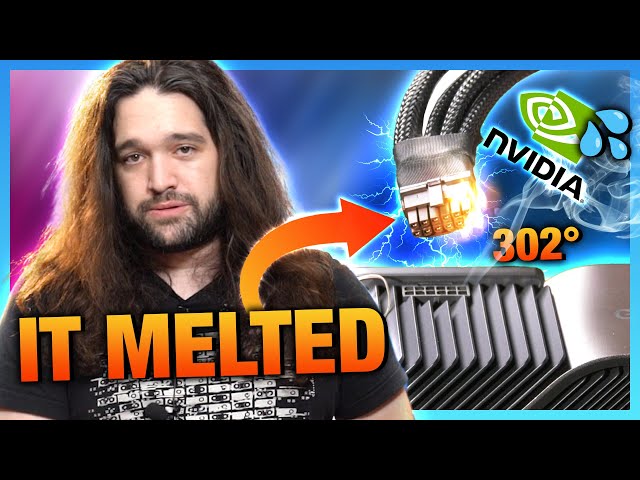 While this is a concerning report, it's the first time we've heard of it happening on the PSU side, so it's a very rare occurrence. If you're setting up a GPU and PSU with a 12VHPWR cable, make sure you've inserted the plug fully into the socket with a firm click at both ends.
Are you concerned about the potential for 12VHPWR sockets to melt on both the GPU and PSU side? Let us know your thoughts on the Custom PC Facebook page, via Twitter, or join our Custom PC and Gaming Setup Facebook group and tap into the knowledge of our 390,000+ members.