We're used to seeing monitors mounted on walls as an efficient way to free up desk space, and even wall-mounted speakers are a common enough feature for space-restricted gaming setups. It's not often we see a whole wall-mounted PC gaming setup though, but that's precisely what Custom PC Facebook group member Esaerg Yeknom has done.
Ok, so there's still a conventional desk used to house the keyboard and mouse and one monitor that's fixed to a desk-mount arm. But everything else in this setup is attached to the wall behind and all connected via PCB-like neatly arranged cables.
The PC is the star of the show thanks to its use of the specifically wall-mountable Thermaltake Core P3 PC case. It has a completely open top, bottom, and sides with just a single glass pane covering the front, leaving the entire rest of the system mounted to the wall-facing back of the case. It's an amazing case design that's used to great effect here – the choice of green lighting feels very on point too, with the almost retro sci-fi feel of the cable routing.
Also attached to the wall is a second monitor that sits above the first, for the best in neck-stretching comfort. Behind this, there's then a headset mount, a holder for an Xbox controller, and a pair of speakers all neatly hovering – it's not even like there are any shelf brackets that are visible.
The finishing touch with this setup, though, is the cable routing which uses dozens of clear plastic stick-on cable clips to carefully separate and direct each cable, in a pattern reminiscent of a circuit baord. It's a style we've seen from the likes of famed Youtuber Casey Neistat, whose quirky office space is crammed full of ingeniously efficient tool holders, storage spaces, and neatly arranged cabling for the lot, as you can see in the video below.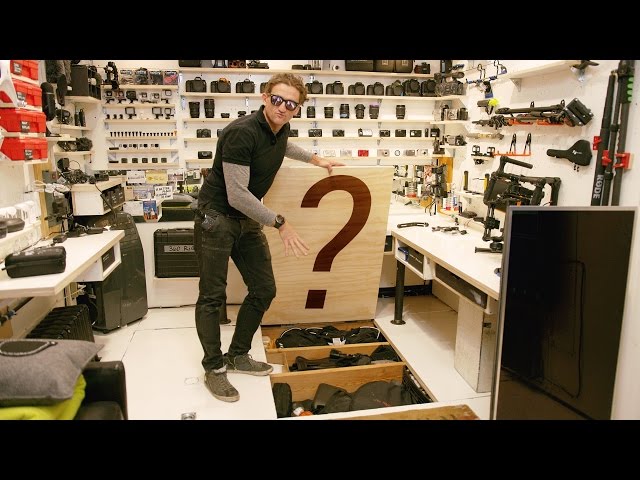 Choosing to meticulously arrange cables like this doesn't just look neat but is also practical as it allows you to quickly identify and trace which cables are for which item. The downside is that if you ever need to change things, it's a lot more work to do so, and you can end up making a mess of your wall in the process.
Still, we like what Esaerg has done with this setup and we feel inspired to at least make an attempt at sorting out our own PC cabling mess – see you in a few days!
Custom PC has been celebrating the best PC builds since 2003, and our Facebook group has over 375,000 members. We've seen many custom gaming PCs, from case mods to scratch builds. If you'd like us to showcase your setup, just drop us a message via the group or post a picture here.