Later this year we're expecting to see a new raft of Intel 14th-gen Core processors arrive, with them based on a refresh of the company's current 13th-gen Raptor Lake CPUs such as the 13900K. They're expected to use the same architecture but with tweaked cores counts and clock speeds. Now, one tech leaker has revealed what they believe the new Intel 14th-gen CPU lineup will be.
The list comes via YouTuber, RedGamingTech, who doesn't cite any sources but suggests they have data to back up why they're declaring this to be the list of upcoming chips. Clearly, though, this list needs to be taken with a pinch of salt. You can see the speculation in the video below.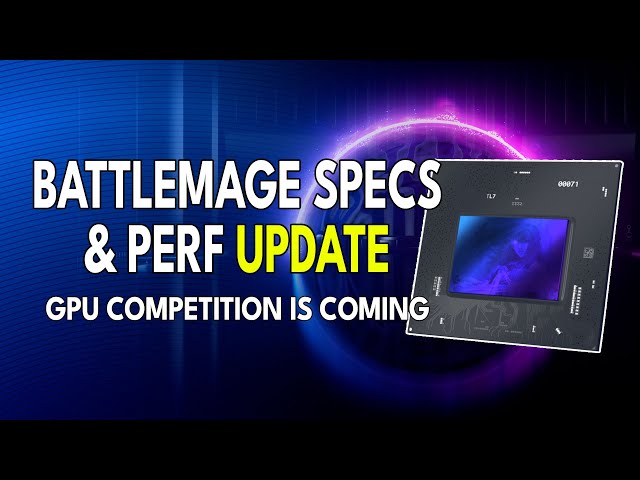 This is the leaked Intel 14th-gen CPU range:
Intel Core i9 14900/K/F: 8 P-Cores + 16 E-Cores
Intel Core i7 14700/K/F: 8 P-Cores + 12 E-Cores
Intel Core i5 14600/K/F: 8 P-Cores + 8 E-Cores
Intel Core i5 14500: 6 P-Cores + 8 E-Cores
Intel Core i5 14400/F: 6 P-Cores + 8 E-Cores
Intel Core i3 14300: 6 P-Cores
Intel Core i3 14100/F: 6 P-Cores
Immediately notable is that the 14700 models speculated here correspond with previous leaks we've seen that suggested the 14700K will have 12 E-Cores, which is four more than the 13700K. Meanwhile, the 14900 models all have the same number of P-Cores and E-Cores as the 13900K, suggesting there won't be much of an upgrade option at the top end of the CPU stack.
Meanwhile, RedGamingTech (RGT) also suggests that all the Core i5 and upwards models will use the same 8P+16E dies just with different combinations of the chip's components enabled or disabled. Only the Core i3 parts will use a different die design.
RGT says its sources are divided, though, on whether this new CPU range will incorporate Digital Linear Voltage Regulator (DLVR) technology, which was supposed to arrive with the 13th-gen chips but ultimately wasn't included. DLVR is a new power delivery system for the CPU that has been claimed to deliver up to 20 percent lower power consumption, so if it is included it could help boost the performance per watt of these new CPUs.
If you're looking to buy a new CPU in the meantime, have a read through our guide to the best gaming CPU, where we run you through the best options, whatever your needs and budget. One of our favorites from Intel's current Raptor Lake lineup is the Core i9-13900K, if you're looking for awesome multi-threaded performance.
What do you make of this possible Intel 14th-gen CPU list? Would any models in particular appeal or is a mere refresh not exciting enough to bother with? Let us know your thoughts on the Custom PC Facebook page, via Twitter, or join our Custom PC and Gaming Setup Facebook group and tap into the knowledge of our 390,000+ members.