Packed with just about every piece of gaming tech you could imagine, this stunning gaming space is one of the most extreme we've seen, with four screens, two VR headsets, and much more besides. Just watch out for the life-size skeleton sat in the corner. Oh, and there are swords… four of them!
Custom PC has been celebrating the best PC builds since 2003, and our Facebook group has over 390,000 members. We've seen many custom gaming PCs, from case mods to scratch builds. Here we take a gaming setup tour of group member, Jesse Fenn.
While there are many amazing aspects to this lavish gaming setup, perhaps the ideal place to start is to look back at how this room was before Jesse went to work on it. In the below 'before' picture you can see the tasteful flowery wallpaper and seventies carpet that previously adorned the room, along with all the shelves that cluttered the space.
After clearing out all the unwanted stuff, a replastering job was required to make the space ready for the transformation to come, and what a transformation it is. Jesse didn't document the next few steps of the renovation but we can jump straight to the end result.
Starting with the more structural aspects of the space, the walls are covered in a combination of custom-made sound-deadening panels and hexagonal Govee lights, along with several other types of Govee lights to illuminate other parts of the space.
Meanwhile, the desk is custom-made too, using an off-the-shelf motorized sit/stand frame with 'butcher block' laminated wooden worktops from Home Depot.
The infinity mirror table was also made by Jesse who followed the video below to find out how to create the effect.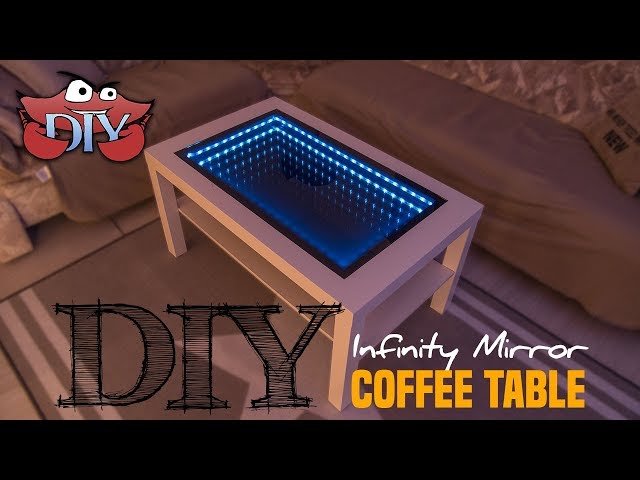 As for the main gaming setup, it uses four screens arranged in quite the unusual manner. There's a 45-inch ultrawide LG main screen then a vertically-oriented 43-inch panel alongside it on the main desk. Over to the right, there are then two TVs, one 55-inch model stacked on top of the other 43-inch model. The latter two just about lineup with the edge of the sofa opposite, making for a comfortable console gaming and TV-watching setup, as long as you're happy sitting next to Shelton the skeleton.
Behind the screens is an Elgato Key Light for illuminating Jesse's face while streaming, which he does via his Twitch channel poppingcappz. For this, he also has an Elgato streaming microphone on an arm, an Elgato Stream Deck, and of course a webcam. These streaming essentials are joined by a Corsair K100 gaming keyboard and Razer Deathadder gaming mouse.
As to the PC build itself, it's housed in the hugely popular Hyte Y60 case that provides a fantastic three-sided view of the internals of the PC. Those internals include an MSI Suprim RTX 4090 GPU, Intel Core i9 CPU, and 32GB RAM along with a Corsair AIO CPU cooler.
Behind the desk there are also two full Oculus Rift VR headset setups along with all manner of other trinkets and some mysterious black flight cases – oh how intriguing!
Finally, at the far end of the room is the armory, consisting of four swords, a spear, a bow, and of course a lightsaber. Given everything else in this room, we wouldn't be surprised if the latter was a fully working model too!
There's so much to take in with this setup that it's hard to summarize, but which is your favorite part? Let us know your thoughts on the Custom PC Facebook page, via Twitter, or join our Custom PC and Gaming Setup Facebook group and tap into the knowledge of our 390,000+ members.