There's more planned for the current AMD GPU generation, if the latest PowerColor filings are anything to go by. We thought the RDNA 3 lineup could be complete with the just-launched Radeon RX 7700 XT and Radeon RX 7800 XT, but it seems not. Checking submissions to the Eurasian Economic Commission (EEC) from graphics card manufacturers has always been a handy tactic to keep abreast of what new models are in the pipeline. Now, an AMD Radeon RX 7600 XT filing has been spotted, suggesting AMD might be rolling out that card in the coming months.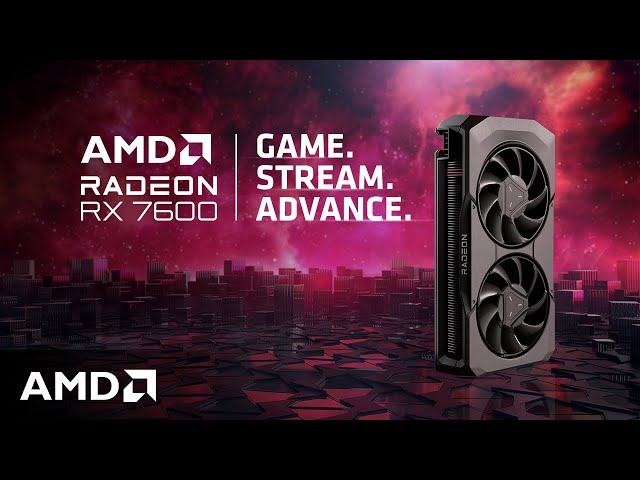 This info was spotted by sharp-eyed hardware leaker @harukaze5719, who shared the details on Twitter/X. They created similar posts, based on EEC filings, for both the RX 7700 XT and RX 7800 XT several months before the two were released, giving this news an air of credibility. AMD's possible decision to release an RX 7600 XT, while unexpected, appears plausible, as such a card would help fill out its limited lower range of RDNA 3 GPUs. It could bridge the gap between the RX 7600 and RX 7700 XT, at $269 and $449 respectively.
AMD Radeon RX 7600 XT specs
The filings don't give away much about what the RX 7600 XT could look like, but there's still room to speculate. @harukaze5719 suggests the four items in the filing translate to two versions of the GPU, with 10GB and 12GB VRAM models seemingly on the cards. 12GB especially would be a welcome upgrade over the RX 7600's 8GB memory.
But that VRAM offering itself raises further questions. What die will the two RX 7600 XT cards use? It seems unlikely to be Navi 33, as that would limit it to mostly the same specs as the RX 7600, including its meager memory bus. A cut down Navi 32 is possible, but getting that down to 10GB memory means reducing the memory bus even further to 160-bit. The third option is a new GPU entirely, but we suspect using Navi 32 is most likely.
If this speculation is true, and AMD is planning further entrants to its RDNA 3 lineup, we'll be excited to see any further developments as they come in. Don't forget, the RX 7600 XT hasn't been officially announced in any capacity. But if it does, we could be looking at a competitor for the best graphics card for gamers on a budget.
Are you excited about this news of a new, low-end AMD GPU? Let us know your thoughts on the Custom PC Facebook page, via Twitter, or join our Custom PC and Gaming Setup Facebook group and tap into the knowledge of our 420,000+ members.