The latest AMD Radeon driver download has just been released by AMD, and it adds support for Lies of P on team red's graphics cards. The new Bloodborne-esque RPG, which PCGamesN called 'the best soulslike since Elden Ring' in its Lies of P Review, has only just been released.
AMD Software Adrenalin Edition allows you to access your games from its platform, providing play stats, gameplay capture, and performance reports. It also allows you to take advantage of team red's performance-boosting features such as Radeon Super Resolution, Radeon Anti-Lag, and more.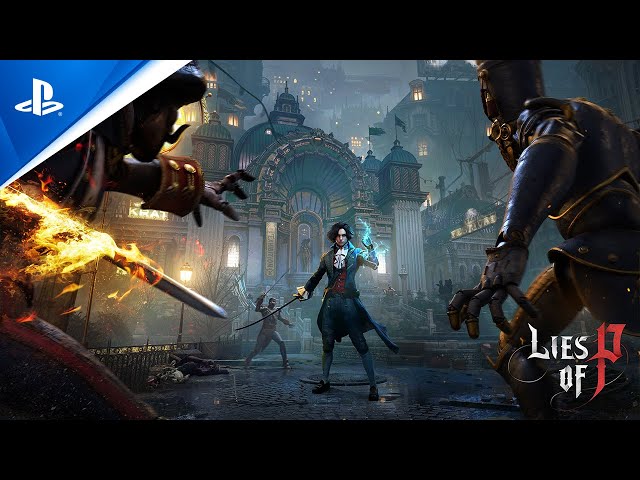 If you're planning to dive into Lies of P now that it's launched, and are rocking an AMD GPU, we recommend downloading this driver update. Not sure if your PC will run the game? Check out the full Lies of P system requirements now.
New feature highlights
You can download AMD Radeon driver 23.20.11.01 for Windows 10 and 11 here.
Known issues
Performance Metrics Overlay may report N/A for fps on various games.
Audio may intermittently become out of sync with video when recording from AMD Software: Adrenalin Edition with AV1 codec.
Important Notes
Factory Reset has been temporarily disabled as a precautionary measure while we address isolated installation issues that have been reported during PC upgrades. Users may use AMD Cleanup Utility as a temporary option.
If you're looking to boost your PC's gaming performance by upgrading your GPU, take a look at our best graphics card guide. Nvidia rules the roost at the top end, with the GeForce RTX 4090 offering fantastic ray tracing performance and DLSS 3 support, but the recent release of the Radeon RX 7800 XT has seen team red commandeer the midrange with the best graphics card under $500.
Let us know your thoughts on the Custom PC Facebook page, via Twitter, or join our Custom PC and Gaming Setup Facebook group and tap into the knowledge of our 420,000+ members.